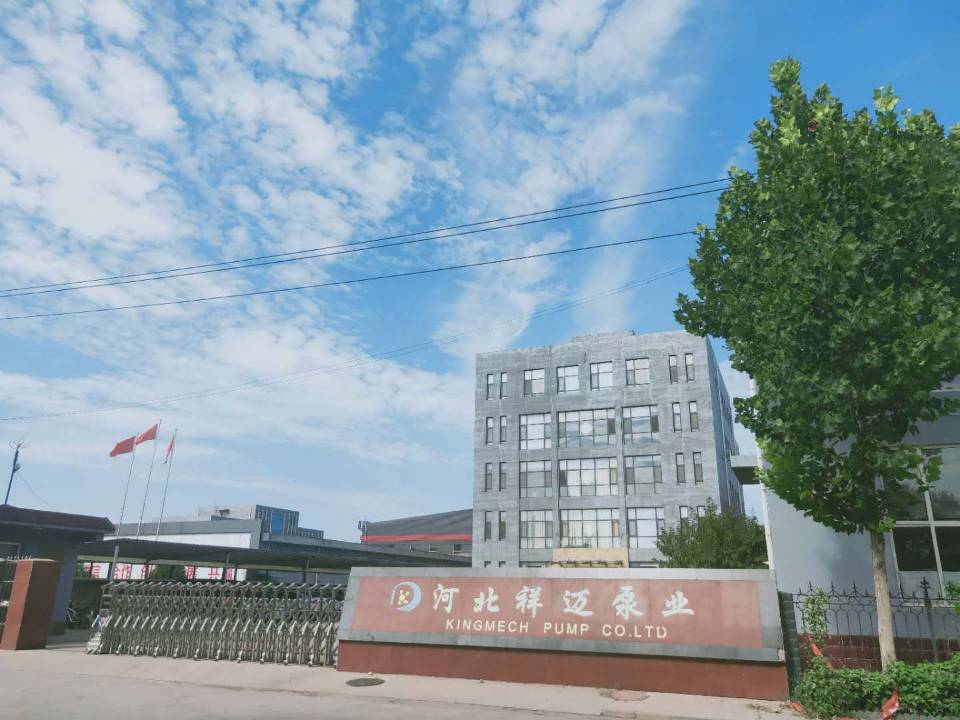 Damei Kingmech Pump Co. Ltd. is a highly professional Chinese pump company, one of the largest manufacturer of industrial pumps. Adhering to the principle of providing to the customers quality equipment in need, our company has developed rich types of pumping equipment and parts, such as slurry pumps, API 610 pumps, chemical pumps, sewage pumps, magnetic drive pumps and clean water pumps for all kind of industries . All these products have been widely applied in mining, metallurgy, coal mining, petrochemical production, power generation, Refineries, power plants, water supply, sewage drainage and treatment plant etc. Our good quality and highly reliable performance have helped customers to win trusts and long lasting relations.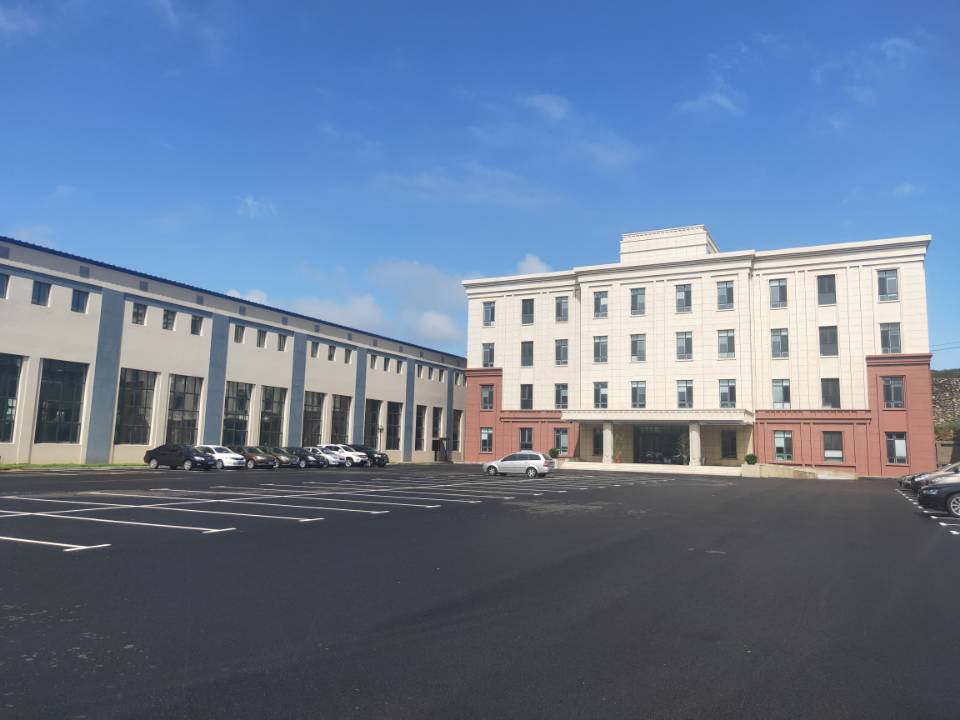 We are one of largest manufacturer of slurry pumps and established 3 plants in different location meeting requirements of customers for API, non API conventional pumps and seal less pumps.
We established our factories almost 3 decades back.
We have strength of 700 people including 200 technical highly qualified engineers. We have our own R&D CENTRE for testing of all kind of new pumps, raw materials etc.
We have exclusive design department who work for special slurry pumps design Supported by a highly skilled Engineering team specialized in a pump design, prototyping and testing from several years.
DAMEI has grown quite quickly in the past years and has developed rich quality pumping equipment according to satisfy the changing needs of market. As our products draw increasing attentions from global customers, we start to establish a professional team of sales consultant and also entered long terms co-operation with well renowned Indian company m/s Prehence Engineers Pvt. Ltd. to meet service and timely support for Indian and neighbouring countries.They are excellent in on-site assessment and troubleshooting, helping you with equipment inspection, alignment of pumps and motors, commissioning of pumping system.
The head office of our company is located in Shijazhuang city, covering a floor space of 7500 sq. m. Now, over 200 professional employees are working there. The three plants we have established are respectively located in Shijazhuang (slurry pump), Dalian (chemical pump), Shenyang (API 610 Petro-pump), each of which manufactures pumps in strict accordance with the ISO9001, QA/QC standard, CE Mark, IQNet mark and other internal industrial standard. All these three plants are equipped with modern automated workshops where there are advance equipment for manufacturing, assembly, testing, and quality assurance. The detailed information about these are list below:
1.Shijazhaung factory: general space floor: 8000m2, workshops: 4000m2, workers: 300;
2.Dalian factory: general space floor: 20000m2, workshops: 10000m2, workers: 250;
3.Shenyang factory: workshop: 1600m2, worker: 150.
4.Total; workshops: 15600m2, employees: 700.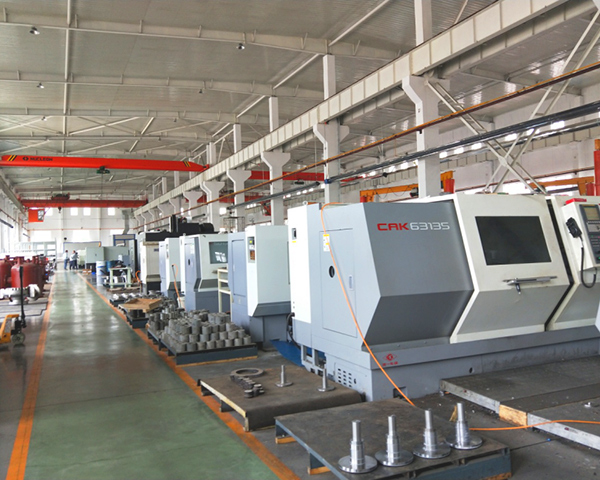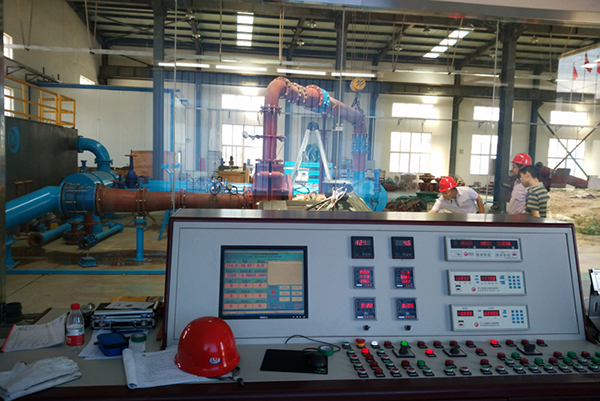 Since it's established, our company has been adhering to the principle of providing rich types of advanced pumps. Based on our years' experience in R&D and manufacture of pumps, we have developed many new types of pumps and parts, such as pumps made of hi-chrome material and A09, Ti and Ti alloy pumps and valves, horizontal froth pumps, huge BB2 pumps with self - lubrication station (equipped with kingbury bearings) as well as carbon silicon bearings for VS4 pumps. As our R&D team have made breakthrough in several tricky technical problems, we now could provide to the market pumps which enjoy a maximum power of 1000kW and a maximum head of 1000m and work smoothly at a high temperature of 400 C. More pumps of greater specifications will be developed in the future, meeting customers' increasingly higher requirements for pumping equipment.
In order to ensure that every pump and part we provide to you enjoy good quality and reliable performance, we have established a strict QA and QC system. Additionally, we could provide quality control records and related reports to our customers if necessary, such as "physical and chemical property report of materials for pump's main parts", "rotor balancing report", "hydrostatic test report" and "pre-delivery inspection report". All in all, we take every link of the quality control serious, assuring that each pump to enjoy good quality and reliable performance.
Thanks for support of global customers who keep buying our pumps regularly due to high performance, good design and long lasting of our pumps.
Our products have been exported to the foreign markets, such as Canada, US, UK, France Australia, Czech, Poland, South-Africa, Argentina, Indonesia, Philippines, Kazakhstan, UAE, Pakistan etc. at the same time, we have established cooperative relations with many international companies like Anglo American plc. , Barrick gold cooperation, BHP Billiton ltd. Philex mining corporation, Newmont Africa mining PLC , KAZ Minerals, Kazzinc Group and India Aluminum mining and many more.
The past nine years has witnessed our great efforts in the R&D and manufacture of pumps and parts. However, without your trusts and strong supports, we could never obtain what we have got nor become whom we are. Therefore, in the coming future, we will definitely exert more efforts in the development and manufacture of more quality products and provide more considerate and client-oriented services to you, moving forward along our way to greater success.